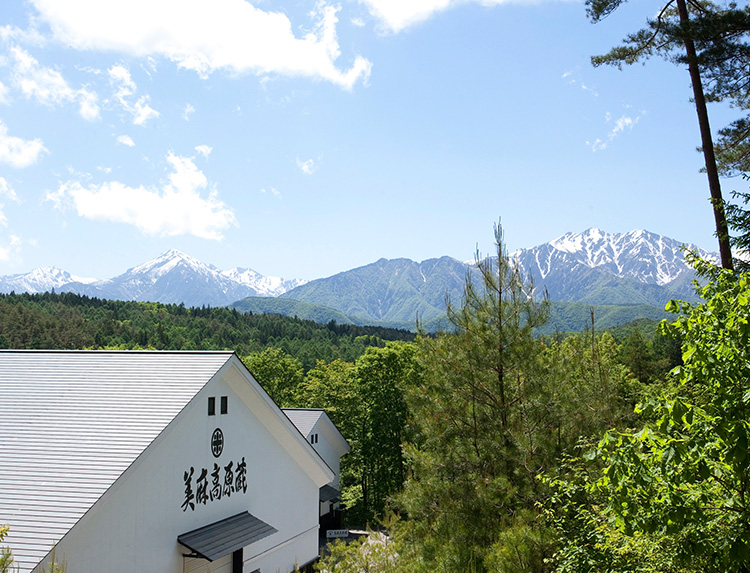 Visit Us
We hold on tours of our factory.The process of creating miso and rice koji can observed there.
Head Factory in Nagano and Uonuma Jozo is approx. 90 min. from Tokyo Station on the Shinkansen.
(Miasa Highland Fermentation Warehouse is approx. 60 min. from Nagano Station by a car.)
*Advance bookings are required
Marukome Head Factory in Nagano

In 2008, we acquired ISO22000 certification, the international standard for food safety. Our products, including miso, are mass-produced under strict quality control at production lines maintained in a sanitary manner with the state-of-the-art technology. Marukome is also making efforts to protect the environment by installing purification systems for our industrial wastewater.
Access

● Taxi from JR Nagano Station East Exit
For details, see ……
https://www.marukome.co.jp/factorytour/
(Japanese Only)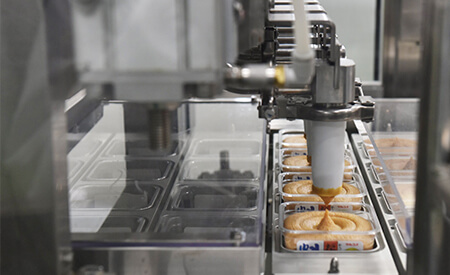 Miasa Highland
Fermentation Warehouse.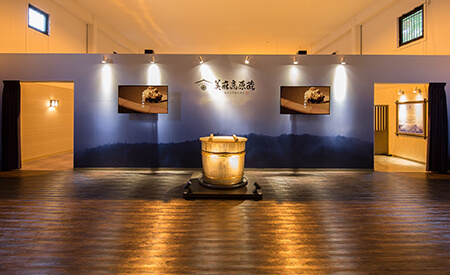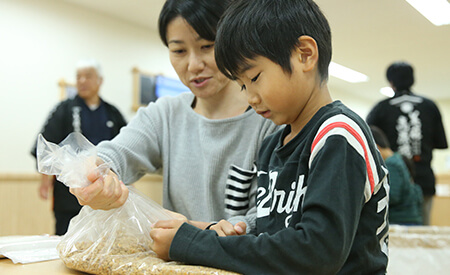 Miasa highland can be found in Kitaazumi, Nagano prefecture, surrounded by the mountains of the Japanese Alps. Here, in the cool air 1000 meters above sea level, sits Marukome Miasa Highland Fermentation Warehouse. Temperatures here are five degrees cooler than at sea level, making the perfect environment for brewing miso. This is where the delicious flavors of naturally brewed miso are slowly and cautiously matured.
Compare different types of miso, and learn how to make miso at our classes.

We hold classes where you can learn how miso is made by hand from soybeans, koji rice and other raw ingredients. After the class, you can take home the miso you made. You can also compare the taste of miso still in the production stage with a variety of miso made from different ingredients, all while gaining fundamental knowledge about miso.
Access

● Bus or taxi from JR Shinano Omachi Station
● Bus from JR Nagano Station East Exit
For details, see ……
https://www.marukome.co.jp/miasa/en/detail03/
Uonuma Jozo

Uonuma Jozo was built here, in Echigo, facing its three great mountains which give blessing of the wealthy water of melted snow.Uonuma, a city of heavy snowfall, is the place of plentiful rice harvest. It is clear and clean water, rice in good whiteness, and Koji to bring fermentation, that are essential for making Amazake.At this rice koji factory, taking full advantage of precious gifts from the nature, Amazake and other fermented foods are being made.
UONUMA KOJI SALON

Providing information on health and beauty, UONUMA KOJI SALON is a place to let the visitors be calm and relaxed. There can be found a cafe which serves koji amazake directly delivered from the factory and our original koji amazake soft ice-cream, and a library specialized on fermented foods, a curated shop with items to enrich everyday life, and a kids' corner, where young people can have fun learning about koji amazake. The SALON has something for every age group to enjoy.
(No booking required)
Rice Koji Factory

The process of creating rice koji can be observed at our rice koji factory. See how Uonuma Jozo's rice koji is made, including one of the world's largest rice steamers and the disc-type koji making equipment that enables the world's largest output.
(Booking required)
Access

● Taxi from JR Urasa Station
For details, see ……
https://www.uonuma-jozo.co.jp/en/information/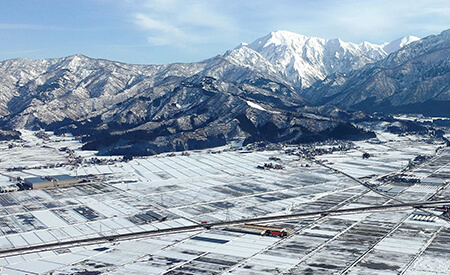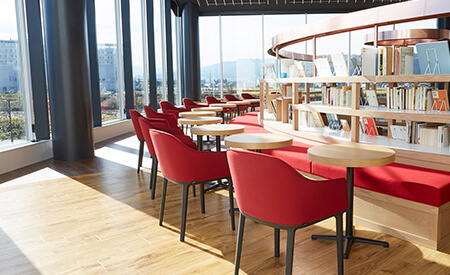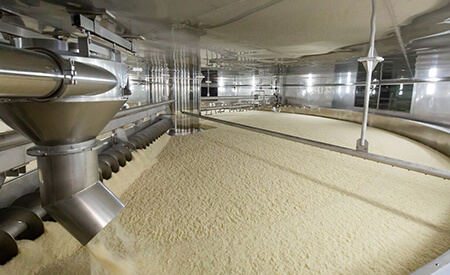 The grace of Uonuma and Koji-Amazake

Traditional Koji-Amazake and Uonuma Jozo